INTRODUCTION.
In today's fast-paced digital landscape, small businesses face numerous challenges in their pursuit of success. Limited budgets, intense competition, and the need to reach a target audience pose significant hurdles. However, with the advent of digital marketing, small businesses have gained a powerful tool to level the playing field and propel their growth. In this blog post, we will explore how digital marketing with the help of Digital Marketing Freelancer can be financially advantageous for small businesses and help them achieve their goals.
COST EFFECTIVENESS.
One of the most significant advantages of digital marketing for small businesses is its cost-effectiveness. Traditional marketing methods like print ads, TV commercials, or billboards can be incredibly expensive, making them unattainable for small businesses with limited budgets. Conversely, digital marketing offers various affordable channels such as social media advertising, email marketing, and search engine optimization (SEO). These channels allow businesses to target specific audiences, measure their marketing efforts, and achieve better returns on investment (ROI) with Digital Marketing Freelancer.
TARGETED REACH.
Digital marketing enables small businesses to precisely target their ideal customers. Unlike traditional marketing, where businesses often cast a wide net and hope to attract potential customers, digital marketing provides the tools to reach specific demographics, interests, and geographical locations. Through platforms like Facebook Ads or Google Ads, small businesses can narrow down their audience and focus their resources on the most promising leads. This targeted approach increases conversion rates, reduces marketing waste, and optimizes the allocation of marketing budgets.
MEASURABLE RESULTS.
One of the most significant advantages of being digital marketing freelancer is the ability to measure and analyze the results of marketing campaigns. Small businesses can track key performance indicators (KPIs) such as website traffic, click-through rates, conversion rates, and customer engagement. This data allows businesses to assess the effectiveness of their marketing strategies and make data-driven decisions to optimize their campaigns. By identifying what works and what doesn't, small businesses can allocate their marketing budget more efficiently, leading to higher ROI and long-term financial gains.
ENHANCED BRAND VISIBILITY.
Building brand awareness is crucial for the success of any business, and digital marketing provides ample opportunities for small businesses to increase their visibility. Through content marketing, social media engagement, and search engine optimization, small businesses can establish themselves as industry authorities and build trust with their target audience. Improved brand visibility translates into higher customer recall, increased website traffic, and enhanced lead generation. By leveraging digital marketing channels, small businesses can strengthen their brand presence and gain a competitive edge without breaking the bank.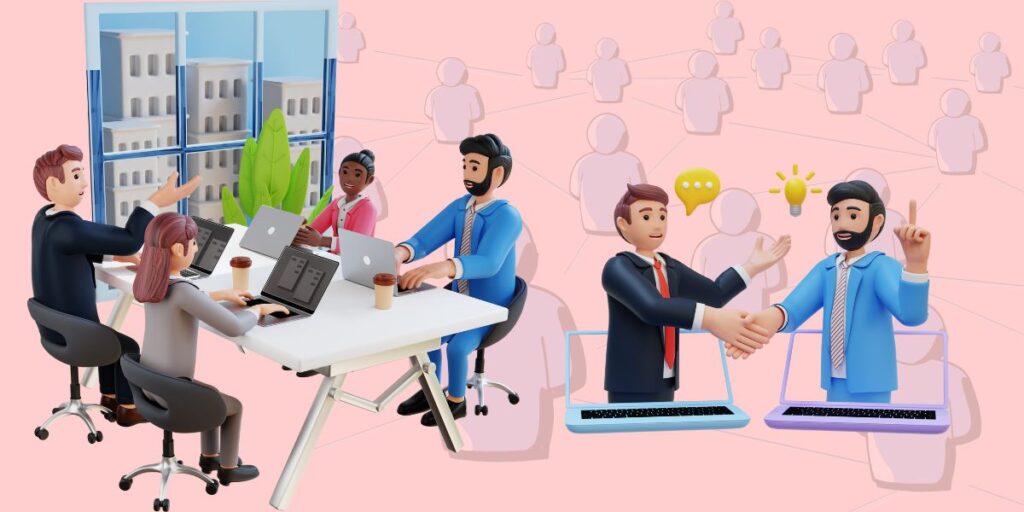 INCREASED CUSTOMER ENGAGEMENT.
Digital marketing opens doors for small businesses to engage and interact with their customers in real-time. Social media platforms, email marketing, and online communities enable businesses to have direct conversations with their audience, address their concerns, and provide personalized support. By fostering customer engagement, small businesses can build stronger relationships, increase customer loyalty, and generate positive word-of-mouth. These factors not only contribute to financial gains but also serve as a powerful marketing tool, driving organic growth and attracting new customers.
Digital marketing has revolutionized the way small businesses approach marketing and has provided them with a cost-effective and financially advantageous solution. By leveraging the power of targeted reach, measurable results, enhanced brand visibility, and increased customer engagement, small businesses can make the most of their marketing budgets and drive sustainable growth. Embracing digital marketing strategies can help small businesses level the playing field, reach their target audience, and achieve remarkable success in today's competitive marketplace